presents
CONSENSUAL
Sunday, April 19, 2015, 3:00 – 6:00 PM
QUEENS MUSEUM
NYC Building, Flushing Meadows Corona Park
CINEMAROSA, the monthly Queer film series of New York City continues its monthly screening presentations at the Queens Museum with a special presentation of the program "Consensual" featuring the works of local and international filmmakers who focus their lens on the lives and experiences of queer people in the United States and abroad.
CINEMAROSA's april screening program includes the presentation of award winning independent feature film Age of Consent directed by local filmmakers Charles Lum & Todd Verow, and Transvisible by West Coast based Peruvian filmmaker Dante Alencastre. The program will also premiere the short Been Too Long at the FAIR produced and co-directed by Lum and Verow.
After the screening, join us for a Q&A session with the filmmakers and Hector Canonge, director of CINEMAROSA.
About the films:
AGE OF CONSENT
Dirs. Charles Lum & Todd Verow
USA, 2014, 88 min.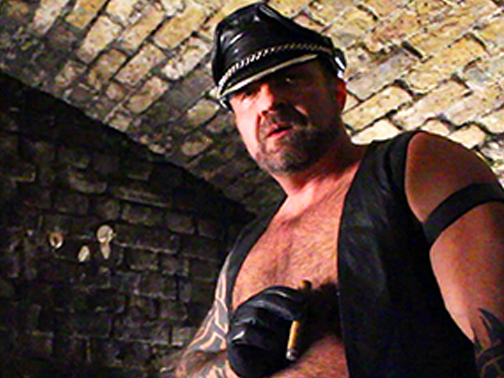 The story of the HOIST, London's first and only Gay SEX Fetish Bar, coincides with the history of AIDS, gay gentrification, and the ongoing struggle to decriminalize homosexual activity in the United Kingdom. It includes interviews with barmen, patrons, trans-men, human rights activist Peter Tatchell and AIDS emeritus Dr. Joseph Sonnabend. It contains explicit sex, as it's subject insists.
TRANSVISIBLE
Dir. Dante Alencastre
USA,2013, 60 min.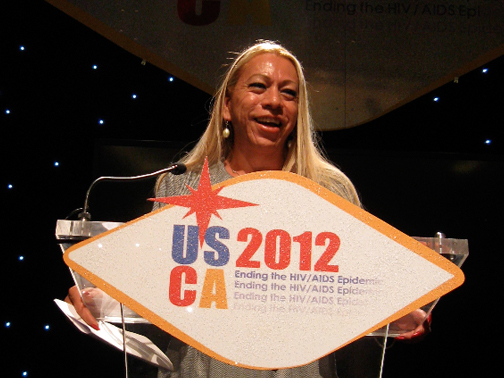 The inspiring and intimate story of renowned Los Angeles­based. Transgender Latina activist Bamby Salcedo, who turns personal life challenges into the very basis of her social activism, giving voice and visibility to the multiple overlapping communities (transgender, immigrant, youth, HIV+ and LGBT communities) that her life has touched.
BEEN TOO LONG AT THE FAIR
Dirs. Charles Lum & Todd Verow
USA, 2015, 7 min.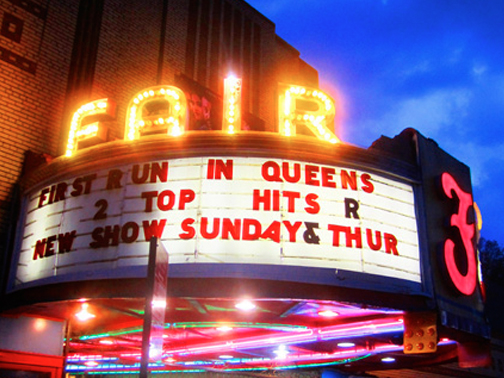 The FAIR Theater in Jackson Heights, Queens is one of the oldest continuously running gay establishments in New York City. A loyal patron reveals the history of the FAIR and how it managed to stay open and serve it's gay clientele while most other New York City porn theatres closed. His recounting of erotic encounters there over 35 years reminds us to keep our gay histories living.
About the filmmakers:
Charles Lum, aka clublum, received his MFA in Photography from the School of The Art Institute of Chicago in 2004 after 25 years scouting & managing locations for TV commercials and classic feature films like "Wall Street," "Fatal Attraction" & "Sid & Nancy." His short videos have screened globally in art and film venues.
Todd Verow attended the Rhode Island School of Design and the AFI Conservatory. Together with his creative partner, James Derek Dwyer, he formed Bangor Films in 1995. After his feature film debut "FRISK" in 1996, (Sundance, Berlin, Toronto) Todd has directed over a dozen features and numerous shorts, establishing himself as an auteur emeritus of the New Queer Cinema.
Dante Alencastre was born in Lima, Peru and emigrated to the U.S. 1976. He graduated from Columbia University in 1983 with a BA in French Literature and Drama and began his career as a theater director working in New York and regionally. In 1990, he directed two short films that were to receive students' screenplay awards at the New School in New York. The films were screened at film festivals in Hannover, Hamburg, Dresden, and Chicago, and were broadcast on local PBS stations and Kunstkanaal in Amsterdam. He lived in Amsterdam from 1993-2005, where he worked for three years for MVS television producing / directing a weekly program covering Amsterdam's culture, people, arts and entertainment. He returned to the U.S., and embarked on his life's ambition to make a documentary about the situation of the LGBT community in his native Peru. The fruit of that search is EN EL FUEGO (2007), which had its world premiere at OUTFEST in Los Angeles on July 14, 2007. After getting international awards and juries for his first film he began working on a new documentary about activism by the Trans community in Peru. EL FUEGO DENTRO (2011) which premiered in Los Angeles, New York and Outfest-Peru. TRANSVISIBLE premiered at OUTFEST 2013 and has played at several other festivals and universities since. Recently it screened at the National Gay and Lesbian Task Force Conference in Houston, TX and won best documentary film at 2014's Long Beach QFilm Festival. Dante's currently working on NELLY QUEEN;THE LIFE AND TIMES OF JOSE SARRIA,an LGBTQ pioneer and civil rights activist.
About the film series:
CINEMAROSA is a monthly, independent, film program created in 2004 by interdisciplinary artist, and cultural entrepreneur, Hector Canonge. CINEMAROSA's mission is to promote, and present Queer independent films and videos by local, national, and international filmmakers. The monthly program encourages discussion forums among guests and participant filmmakers in order to create a cultural cinematic hub around LGBTQ issues and concerns. CINEMAROSA has been recognized as the leading independent LGBTQ film program in NYC featuring works that best reflect the diverse experiences and lives of LGBTQ peoples around the world. CINEMAROSA has co-produced events such as Queerin' Queens, Rosalicious, and Gayleria in New York City; E. V. A (School for Alternative Filmmaking) in Corona, Queens, and the monthly literary reading inQbator at Word Up: Community Bookstore in Washington Heights, Manhattan. In 2011, CINEMAROSA received a Proclamation by the City of New York, through the office of Jackson Heights Councilman Daniel Dromm. The monthly free screening program has featured local, national and international filmmakers whose works best reflect the diversity of lives in experiences in the LGBT community.
More information:
www.cinemarosa.org
www.facebook.com/cinemarosa
cinemarosa.blogspot.com
@cinemarosa
Contact: cinemarosa@gmail.com
Directions:
to Queens Museum of Art: #7 Flushing Trains from 42 Street or E, F, V, R Trains to 74th Street & Roosevelt Avenue, change for #7 Train (Flushing Bound). Exit at Willest Point/Citi Fields Stadium, walk in the direction of the park. Museum is located in front of the metal globe, the Unisphere.
###